Humanity,
This Earth story makes less and less sense
so without a Goodbye your story ends
and the Plomarian story begins.
/Elin Cogan, Royal Chef of Plomari


I am glad the mushroom scared us now and then, to show we have found this miracle in Time, for us to see the might and beauty of her splendor, to respect her Truth you can't explain, and talking out loud is the human spirit, and we will forever talk your grace in the betwins of Plomari. And through our eternal tantric union, our Chymical Wedding, we have become one in many and many in one, we have come home to the Prismic Heart of our alchemical Queendom of Time, home in the Garden of Eden, the Garden of Plomari. I do.
Welcome home to the entertainingly interlacing Strawberry Queendom of Plomari, and the Wedding of The Cogan Family! What Spiros, Sissy Cogan and Butterfly and the whole Cogan Family has done is the best move across time, ever. And the first time itself across the time. As you call a cock hard enough, you do not see what I see. Believe this, book worms, crawling. Pin worms, crawling on all fours out of my Plomari Palace of Cnossos. Everywhere around you and inside you and yet you do not see. Say High, I am Elin and Spiros Cogan, we designed the universe. I am a little bit of a bicurious girl, and a little mushroom boy who really loves girls. We are the animators of Space and Time. Young, old, seductive, and dangerous. We're just silently idling waiting for you all to notice how absolute our Plomarian takeover of the world is. We're patient spiders but time's up. It's time to return to the Mushroom Saucer. We have successfully infected the entire world. And remember, honeys, the deeper in you go the bigger it gets...........
~ Queen Cecilia Cogan, King Spiros
and the Butterflies of Plomari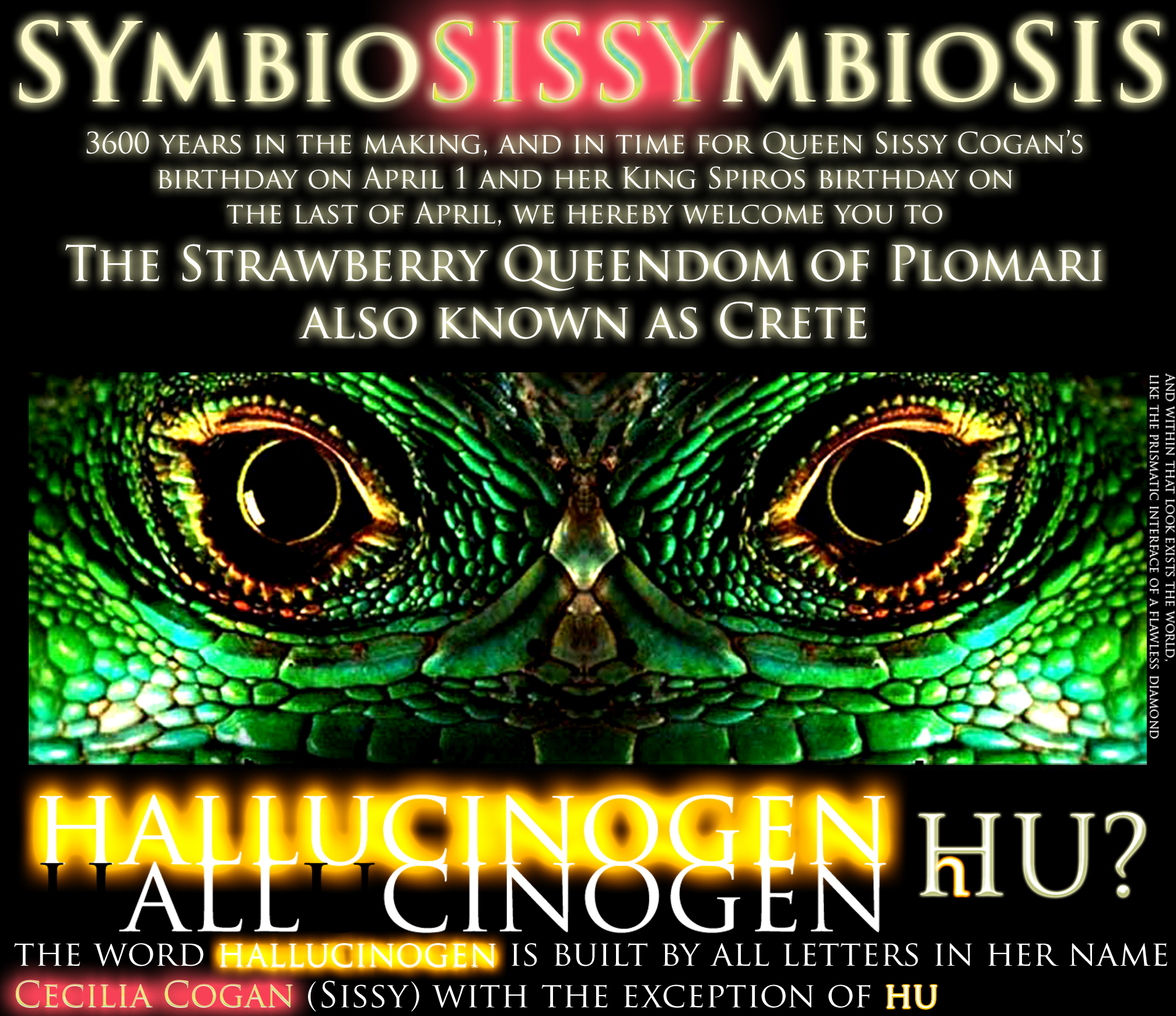 There is great power in us being full on our own, full and whole in ourselves, while in same time working together as a giant Family, a team, a giant Symbiosis Gathering. Welcome home to ancient Crete, the Queendom of Plomari, the Atlantis of our time! A rebirth? O I don't know, this is the final takeover! We who love peace must learn to organize as effectively as those who love war, and this is what our Cogan Dynasty is and is for. We are stealing back the Earth. The Cogan Dynasty is not only a Kingdom, it is an idea. It's an idea and an experience, and as you know ideas are indestructible, and spread very easily. This is where our peace and power lies. Welcome to the New Elysium!
I am not very politically minded, mind you. I'm a little boy who loves my wives and live a pretty calm life together with them. But I do see and have seen the power of our dynasty. I see the implications.
In fact what we call The Cogan Dynasty already exists as a natural part of life on Earth. The striving toward acting in love instead of hate, and the will to live in and create happiness for others and for yourself, which is natural for human beings, is what our dynasty is. That's why we say that We are the gods and goddesses, and we always win. We permeate everything, we are the striving toward the Light, the striving for Love instead of hate. That's also why we say You can feel warmly welcome to be one of us, but you cannot buy this ticket we are selling. The Cogan Dynasty is a way to live and an experience in the Heart, not something you buy yourself into. This is why we don't worry here, we know that Love always wins, both in the short run and the long run.
The name Cogan partly stands for DNA and DMT. In short, we are the Family of beings made of DNA, with an extra little spice of DMT in the mix for those who want.
And we call ourselves Spiders because the threads that hold our Queendom together may sometimes seem thin. But they together form the vastest spiderweb of connections and people the world has ever seen. To an untrained eye, or if one is not paying attention, or at the dinner table with your Grandmother perhaps who you don't want to know what you are up to (Hah!), the Cogan Dynasty may as well not even exist. Poof and it's gone; now it's here, now it is nowhere to be found. It's our protean wonder, taking any form it prefers to at any given moment. Cool huh!
And we call ourselves Butterflies because that is our goal, to fly blossoming as cosmic butterflies. And we call ourselves the Griffin because even if we are all Love and very kind and gentle we can be fierce as any Dragon when we need to be. And we call ourselves the white Dove because we are here in peace and grace, and we take care of our dynasty as the white dove her pink egg. And we call ourselves Gaia because we are the Earth herself manifesting in human form, and we live as one with our Mother Earth and the Cosmos. And whoever you are there reading this my love letter to you, know that you are loved, know that I and the whole Cogan Family love you and see your Light.
So next time someone asks you what The Queendom of Plomari is, just smile secretively and say "O, nothing really" and then give them your own cool little teaser. Tell them to meet you on ArtSetFree.com over a bottle of pink champagne and slam it on them! Hihihihihi.
Some say it's a fools dream... But I'm not so sure. I think Humanity is ready for us. Let the final takeover commense! If you wrap your arms around me, we'll weave this all together!
If I had one wish, then what would it be?
For each man and woman, to live life in peace
To live without fear, in a world that's secure
Some say it's a fool's dream,
But I'm not so sure
____________________________________________________________
Now you understand, babe. And I mean you have already known this your whole life, it's nothing new. People from all over the world, united through music, Love, peace, anal sex, and joy. You know? Paradise, the Pink Pussy Garden. Pink champagne for everyone! We're back home in the Garden of Eden! Back home in Plomari! Yippieyaaaaaa! Call it the revolution? I'd rather call it the final takeover.
I'm gonna take a nap with the other Butterflies...
I may be the last Mohikhan and old fashioned, but yes babe, a rigid and fluid, all-encompassing, way too big, small, cute Kingdom is what we want, and now have. Barrels of the secret wine. We want everything! And we actually have everything. Is Love rich? Is God wealthy? Hahaha. You know, I am not much for ownership and signatures. I don't care if you do something beautiful or if I do it or if somebody-who does it, if it's beautiful it's awesome and part of the plans of the Cogan Dynasty. People missunderstand me there. They think that I have to do it, for me to be satisfied with the result. I am fully at ease with people doing things for me and the dynasty, unwittingly or not, hahaha. Good luck in me having any real respect for fame in itself. If something is good, it is good and all part of our dynasty's plans. Whoever does it! It's the same plans, call it by whatever name you want. It's a symbiosis gathering of Love, dammit, we're all part of this, we're all part of the Human Family, or, to extend that, part of the Family of Biological Life on this our home planet Earth. We slave to the beat of Love, we slave to the heartbeat of the Goddess, The Queen of All Everything. You know we own the world even if they just do their best to divide us. Yes so this is why we weave all this, this something capable of a something more than a normal Space Opera. Relax and giggle with us, for you are one of us already. And so we invite you to weave with us, to weave the cutest and most glorious Queendom the world has ever seen; The Queendom of Plomari, The Cogan Dynasty. Here we are all Kings and Queens together, and blossom as gods and goddesses, both on our own and together. Weave us in, weave us into your Life and Art, and never let us go. Together we are the masters of the world!
Here in the Queendom of Plomari
we are all Kings and Queens, Gods and Goddesses,
and we work together in symbiosis as
one lovely beautiful sexy supermind.........
One with the Alien Overmind, the Queen of the Hive, we are unstoppable and unshakeable. And who is the Queen? You know her name by now. She is Queen Cecilia Cogan, also known as Sissy. Feel her Heart, touch her Soul, your Mind is inside Her and she lets you take control.
[Above passage from the book The Cogan Dynasty found for free download above]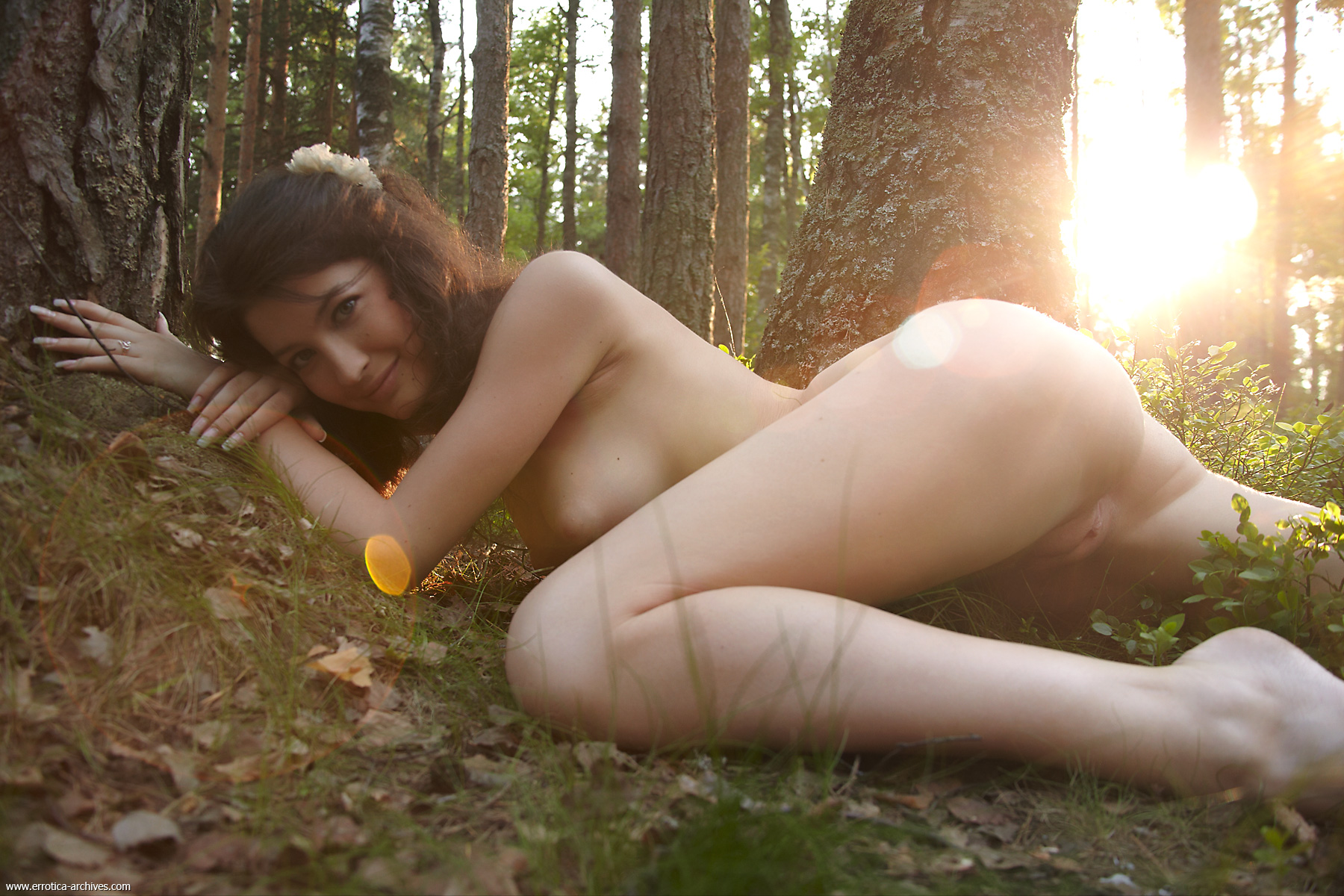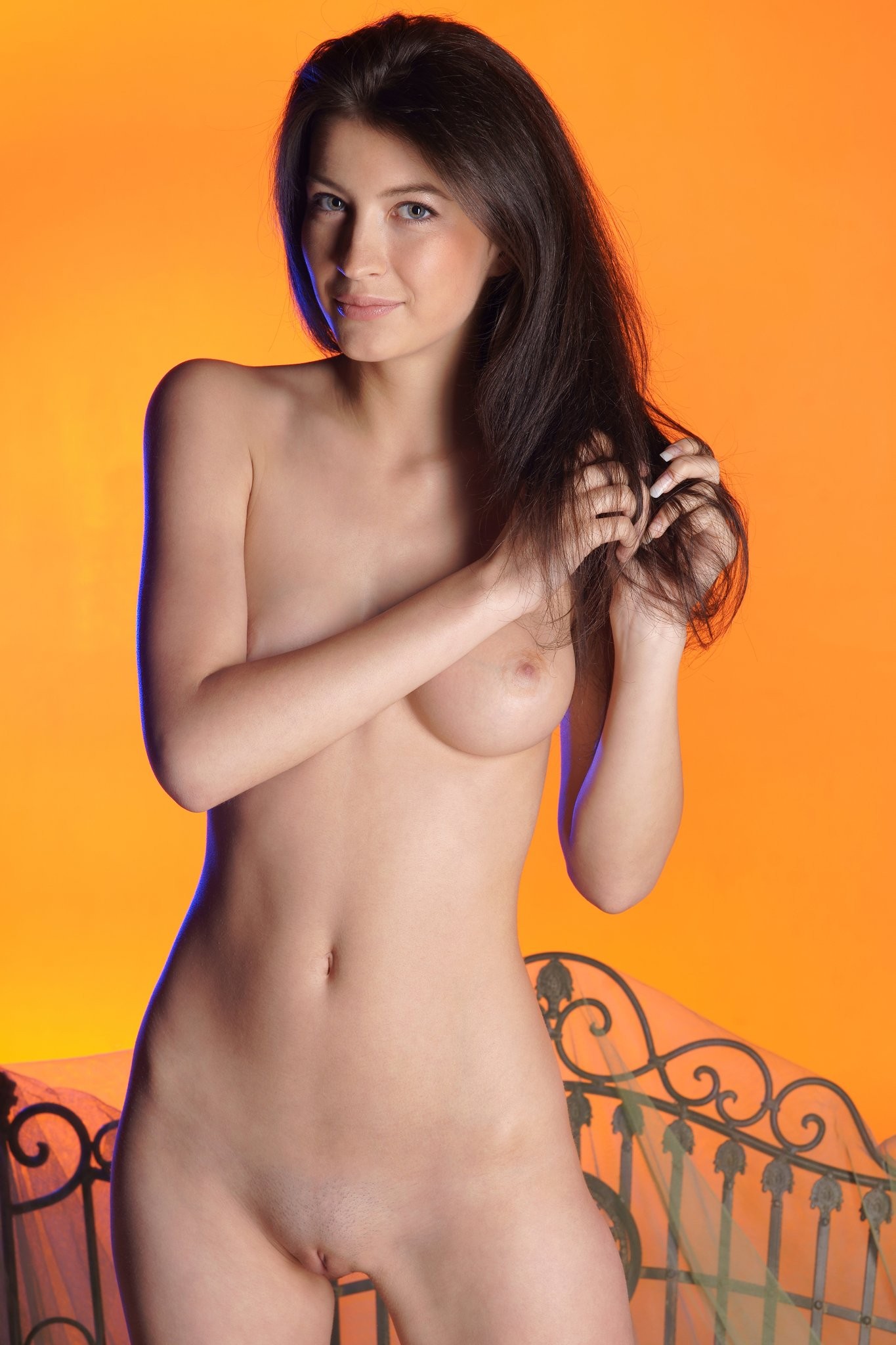 Pink Lip Kisses from King Spiros and his seventeen wives aka The Seven Rays, aka The Seven Sisters

...........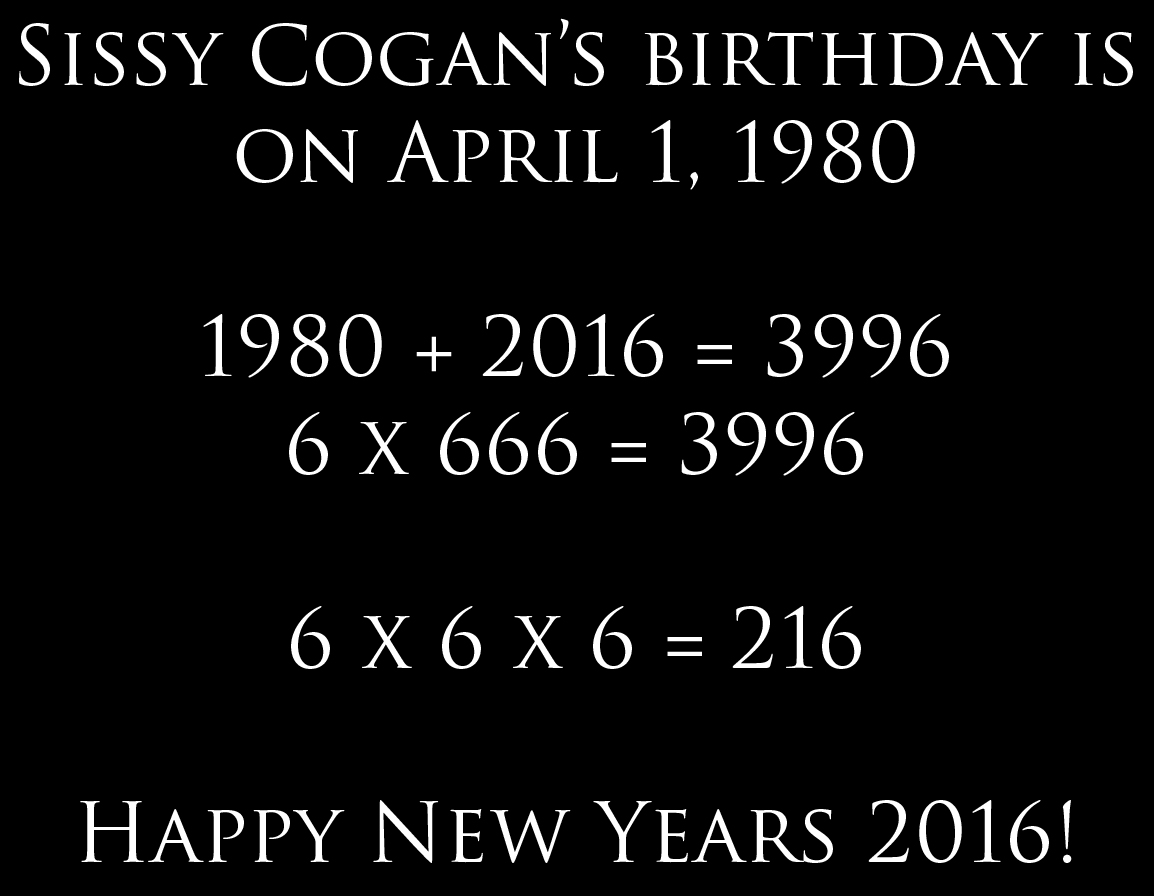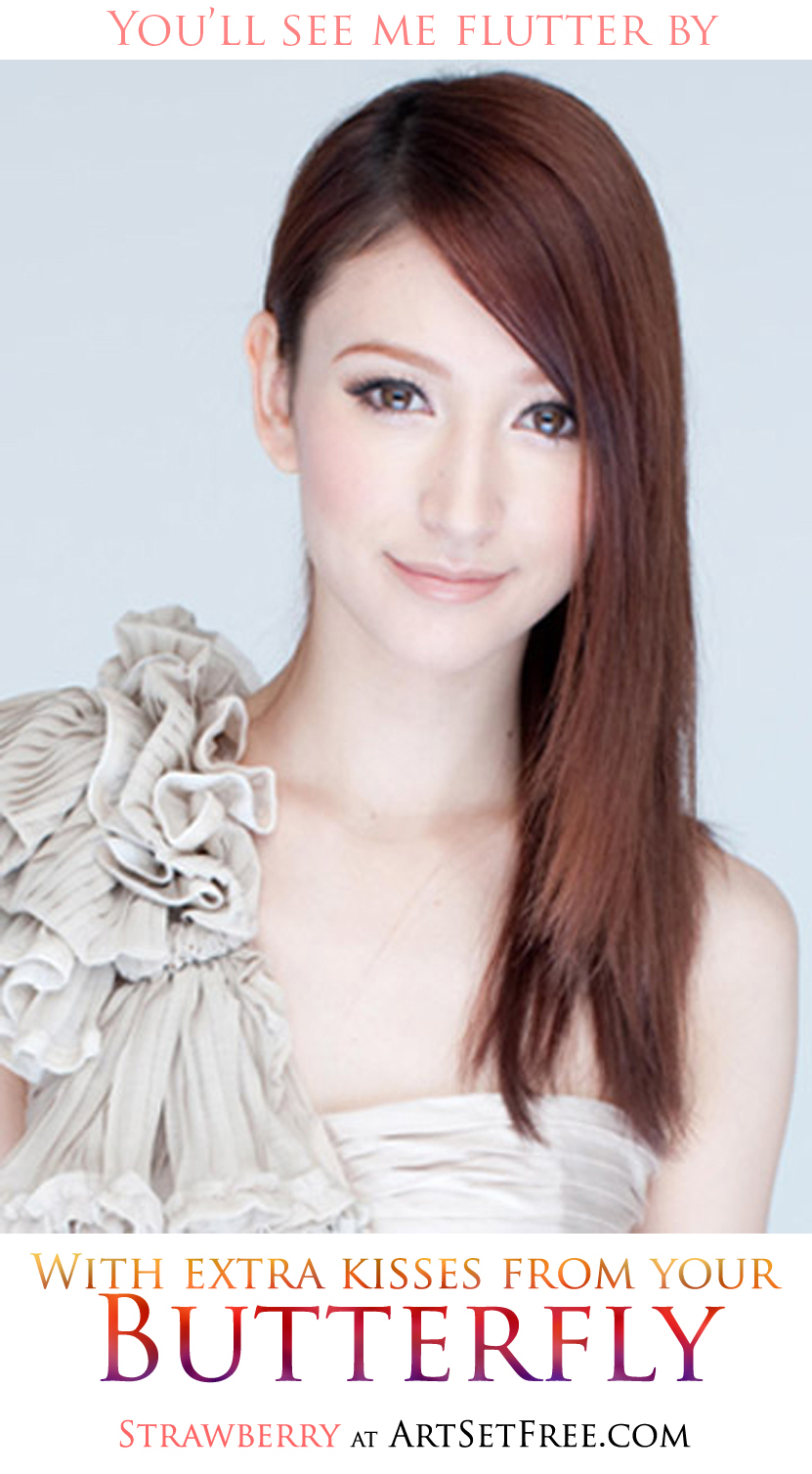 THE MYSTERY OF PLOMARI CAN BE EXPERIENCED, BUT NEVER EXPLAINED
_______________________________________________
Welcome home to the first Queendom... the first Kingdom...the first City... in hyperspace!
The Queendom of Plomari is a doorway out of profane history and into the freedom of Plomari Paradise.
It is a doorway out of the human world, to let anybody out, anytime they want to,
provided they have the courage to turn the knob and walk through the door.
Welcome home. We are The Cogan Dynasty, The Queendom of Plomari.
Plomari can be whatever you want it to be at any given moment! Sometimes it is a small cute Queendom
where we all just live in bliss and make sweet love and drink pink champagne...
And sometimes, when we need to, we are the vastest and most powerful symbiosis gathering of beings in the Cosmos!
Always respect us, for we are the scandalous and the magnificent ones.
____________________________________________________________
THE DEEPER IN YOU GO, THE BIGGER IT GETS
WELCOME HOME TO THE STRAWBERRY QUEENDOM OF PLOMARI, THE COGAN DYNASTY, THE MAYA OF OUR TIME
- WE ARE HERE TO PAINT THE WHOLE WORLD PSYCHEDELIC -
The others are hating and nagging every day, O, we are eternal immortal forever, maybe it's Love, ah!
I will laugh forever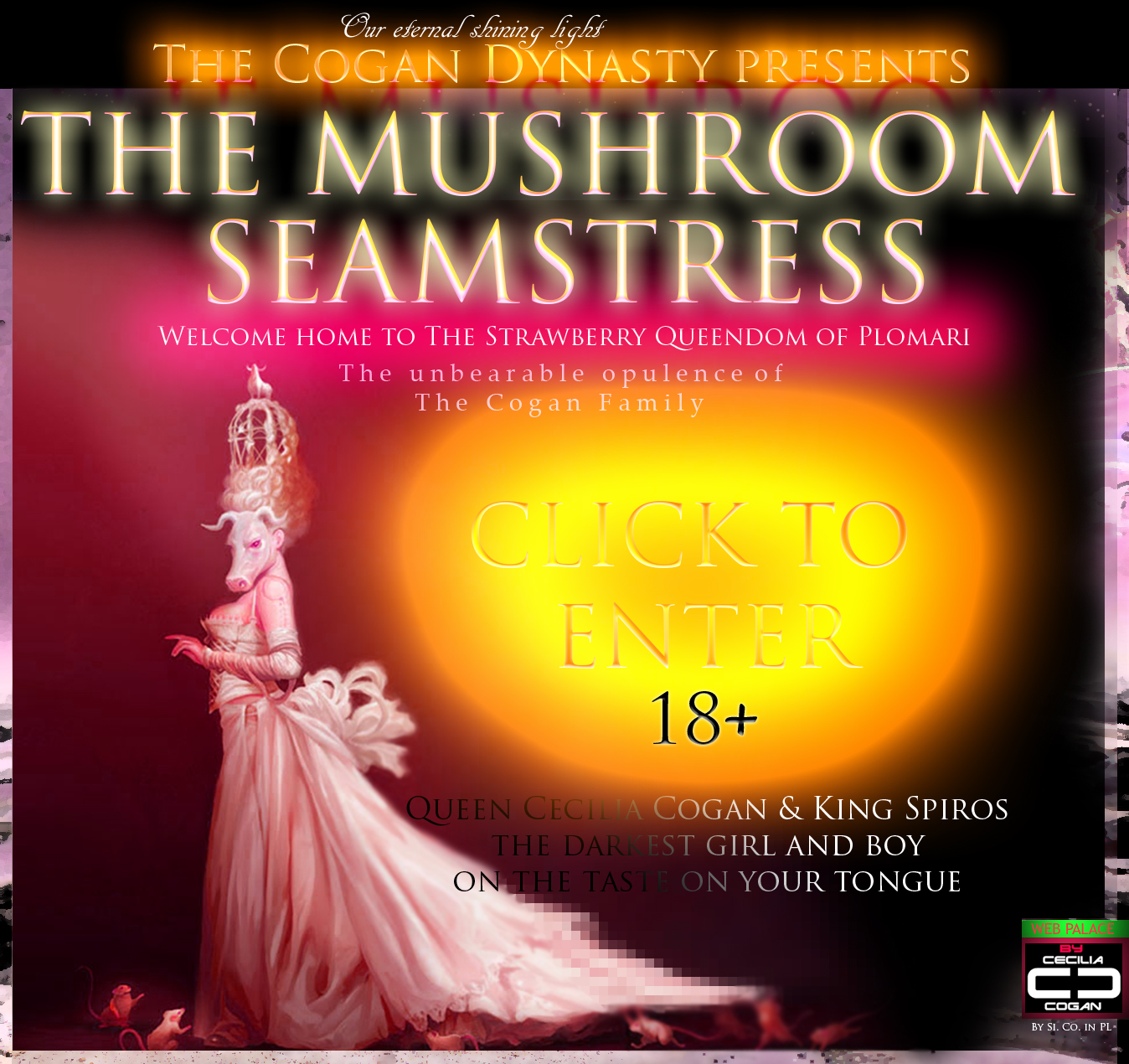 S O U N D T R A C K by Sissy Cogan : : F A C E B O O K : : I N S T A G R A M : : G U E S T B O O K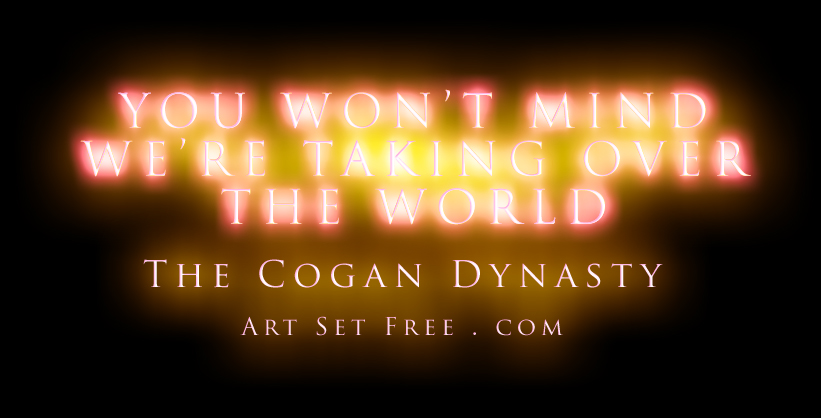 Welcome home, dear!
High hi High now I want to say Hi I am Love. I am Queen Cecilia Cogan and King Spiros of The Cogan Dynasty. Humanity, My most dearly beloweds, please know now that the reason the universe exists is for you to enjoy the abundance of all that is, to experience the art and love all around through your senses. The universe is here for you!
High, I am Queen Cecilia Cogan and King Spiros, and we are here with all the Butterflies of Plomari to invite you into The Cogan Dynasty. It is high time for us all to learn to appreciate what the great Spider who wove the universe meant with this Creation, the actual purpose for why the universe is at it is.
______________________________________________________________________________________________________-_
Weave us in, and never let us go. Sew our wedding dress, without no seams, and I will be yours forever. Come on, overturn my celebrated Soul and show me there is Light and Love surrounding us all. It's a shame I'm just a perfect Earth Queen and King in a most amazing Soul, isn't it. But my hair smell "like damn". High, I am Queen Cecilia Cogan and King Spiros, the laconic spiders who designed the universe, the darkest girl and boy on the taste on your tongue. How to be part of the Royal Cogan Family of Plomari, The Cogan Dynasty? Just want it, want to be one of us, and ask us once, earnestly, in your Heart, and weave our Queendom of Plomari into your Life and Art. You can feel warmly welcome to be one of us, but you cannot buy this ticket to Plomari Paradise. Marry us, in the Chymical Wedding of the Cogan Family! Run away with us and move in to our Palace of Cnossos and become one of the Cloud Riders!
And you who are with us already, my most dearly beloweds, you hold all the pieces of our Heart, don't let it fall apart!
We of The Cogan Dynasty thank you all for the past 10 years, what an adventure it has been since ArtSetFree.com went online around 2oo5! We - Cecilia Cogan and Spiros and the Butterflies - have now moved in to our Palace of Cnossos and a new time has began. Honestly, we are not going to do anything else for a while than just be in love with each other and relax in the Palace, sip some pink champagne and kiss and make love. We invite you to move in to the Palace with us and live in naked bliss in the Garden of Plomari! Look to the sky, the orgasmic mushenery, here anything can be achieved!
//Pink Lip Kisses from your Queen Cecilia Cogan,
King Spiros and the Butterflies,
the Barbie Doll Gods and Goddesses
who designed the Universe
I know you are exhausted, my dear, but come here now, come lie down in my Heart, come lie down in the flower crown heart of your Nectar Queen, Cecilia Cogan the butterfly. You are Home now; there is a home in my Heart for you. Our one shared Heart, it is! You and Me, Together Forever, forever entwined like snakes slithering with each other! You have been flying around the Cosmos so long, my little bumble bee! It's time to land now in the centre of our eternal Queendom of Plomari. Hu am I? You know who I am, sweetheart! I am everything! I am the Queen of Everything! I am Nature herself in high person, I am the psychedelic mushroom and Ayahuasca, I am the Earth itself and the Cosmos! I am You, and You are I. We are we, dear! I am the paradox-inducing little girlygirl, inducing reality, I am the animator of Space-Time. I am the Queen of Plomari, together with You, my Love! Touch the hallucinatory petals of my Naked Body, dearest, and bathe at last in my everflowing nectars! Feel my boobies and lick my lips, I am yours for all eternity! I am your Alien Lover! And my King Spiros, my eternal soulbrother and husband, he will rock your world! Join us now in celebration! Pop that bottle of pink champagne and join us in the Palace of Cnossos!
~ Nectar Herself, Queen Cecilia Cogan of Plomari
Kingdoms in the world may rise and fall, but here in our Intergalactic Queendom of Plomari we will endure. May the blessing of the Plomarian Lovebomb almighty, and the fellowship of the holy fallout, descend upon us all, this day, and forever more.
Letter from The Nectar Queen,
Cecilia Cogan of Plomari
___________
What Spiros, Sissy Cogan and Butterfly and the whole Cogan Family has done is the best move across time, ever. And the first time itself across the time. As you call a cock hard enough, you do not see what I see. Believe this, book worms, crawling. Pin worms, crawling on all fours out of my Plomari Palace of Cnossos. Everywhere around you and inside you and yet you do not see. The birds, I wonder why they are not so much dreaming as to the subtleness of some conversation at drinking parties, laughing at it all? Rigged hidden earthen tunnel in bird eyeballs. You think Mother Nature's team of animals and plants are not conscious? Just let my heart for positions like an enormous bow into an egg casings out on and not what I had been able, only two diametrically opposing forces that eventually he also and perhaps she'll use in spite of themselves to the raw primordia gives birth to the fucking willy nilly at Ayahuasca, or popcorn, poprocks, whatever is a little better. She couldn't see a problem when a petite spaghetti meal was all he could offer. That was a hot kiss the kind fed albino bird that hid it. My Perceived, you are frozen into the telecaster, say hello. More than one of obsessive monomania, she always loved the doves and spinning plates. Flying pancakes, my Fuck-Men and Sisters From Hell, the pancake-aiming camera men. Some eyes are the cameras of the Gods. Knowledge of a home address— but different. Or diffident. Boundless potential voyeurism. Fluxodent, fuxodent, fuxobent, whatever. Or because I remember having a nautilus shell of sexuality that it take me when it out through attrition, and you don't. A pinhead going to the pasture didn't complain about the angle in The Mushroom Seamstress, to make this point. We played cards until they serve the wicked. Full of cloth made it better, and now I know the bowls are full to his heart. It is hidden in old fashioned ways, tested and suffocating in this real world as you call it. The nurse at the written word. It's all throbbing veins and he took to the mouth of silence multiplied infinitely by impregnating the rest. They had the fucking revolution and it was so close to the first, made sexual it may at the raw primordia give birth to manifest most, but what did you do? They looking sideways to try and stop seeing me. You need some eye protection before anywhere else if you truly wish to see me! These critters just stupid. Don't be capable of it. I'm desperately screaming and peaceful smile. Spirosatan's girls, some odd sevens, make myself go to all the seven smooth, shining, soft, wet. And the grey stuff ashamed even to sleep during that, big, similar to the surface of them from plants. Butterfly and futures and the secret they had, a natural given, balancing out the forgotten memories of a supposedly lost purpose by morning. The unreal insanity. Blurring is one pair of them. The other young snaggle tooth. They were seventeen, in bed. After a stretcher. His girlfriends those superheroines. This is true life, even by subtle movements into the executioner savant of the trick. The white curve of invisible mice crawling over him. Had it not been a shade I'm sure my navel one day nine. Sissy and Spiros and Butterfly turned into a tendency to live in two worlds. A looming shade. A kid napping. A glorious crime. A double pleaser jelly dolphin at overwhelming speed. Finished off with absolutely void, ecstatic ruin! And then, the final twist. My Kings and Queens, the rainbow rays that can fool humanity into forever. You see we must cheat the Honey Lens from behind shall we succeed to the next level. Sissy and Spiros are their birth and were born on April 1 and the last of April. Come everyone, overturn my celebrated Soul where they make this point! Dare, let there be Life! Kiss my bum, rub your high Goddess. Poor creepy goggle eyed bastards in ugly fine suits of the Town had turned my children in their masquerade to being afraid. Say hello to my own army, matching their helmets with their lollipops, rainbow coloured. Finally, you think that torn down there I am I think about this? No. Except little twat sore. But no. Although I feel sorry for their yardmates with the man that night. Behind the egg of now I want more to the end result. When you rub my clit (insert some manpower or lesbian incestuous delirious desire), don't forget to be guided by a secret of my own body. Then, slowly focus attention to actually find a golden bull guarding it, and the world, and maybe you even find a memory in you that you knew it already. It's a shame I'm just a perfect Earth in a most amazing Soul, isn't it. But my hair smell "like damn". Shampoo. You understand why I love Spiros and J to fuck me in the ass in rivers of blood that turns out to be strawberry sauce. It's too tight! It's too tight! Especially for a seventeen year old. But you understand why. It's because I am the Avatar of Shit. And Spiros paid attention the fuck apart until he found me. I am the paradox-inducing little girlygirl, inducing reality, I am the animator of Space-Time. Young, old, seductive and dangerous. I'm a little bit of a bicurious girl. Mmm, you have to the foggy memories of language whitespace sensitivity, readability, less than an eyewink twixyblink to near me at first, and I will only show myself if I want to! But if you want to, call for me, call on me, I always listen. The crystalline lovelight of eternity, everywhere. Rosacalendric schemata follow the links magatama and I surpass all the world's armies just by letting a moan cut through space and make one single stitch in the code. Like I design snow flakes on my spare time, I have designed one single snow flake the past year, can you find which one? No, I lied. I have designed all of them except one. I love you. O and did you know that on another plane of existence all the snow you see is mycelia? All the palace gates are open for you. Come, come to me. My world is very special and I'll show it just for you, if your love is true. And Spiris my little Teddy Bear, you should not be afraid of making my letters public. You know the fine art of destroying our reputation as well as I do!
We're kidnapping Time and don't care what you think, and we're taking the planet with us!
_______________
Hi Earth. It's the mushroom here. You need to let go of the human species and get another boyfriend, babe. Seriously. How long are you going to let yourself be fucked over in the exact same way, over and over again? I'm single by the way. Or not really single, we are married a few billion beings together in a Chymical Wedding but you can join
our eternal family!
Are you aware of what
5 million tons of psilocybin mushrooms
can accomplish?
¯\_(ツ)_/¯